50th Birthday Gift Ideas For 2023: 10 Unique And Memorable Presents
If you're looking for the perfect 50th birthday gift ideas for someone special in 2023, you've come to the right place! Celebrating a 50th birthday is a major milestone, and it should be marked with something thoughtful and memorable. In this blog post, we'll provide you with 10 unique and memorable 50th birthday gift ideas for the special someone in your life. From traditional presents to offbeat items, we'll help you find the perfect gift to commemorate this important occasion.
1) Meaningful Experiences
When it comes to 50th birthday gift ideas, experiences can be some of the most memorable and meaningful presents to give. From a spa day to a cooking class, these gifts provide an opportunity to make lasting memories and learn something new. One unique idea could be to plan a surprise trip or activity, like a hot air balloon ride or a weekend getaway. This can be a special way to celebrate the milestone birthday and create unforgettable moments with loved ones. Another option could be to book tickets to a favorite band or artist's concert, or a sporting event that the recipient has always wanted to attend. The key is to choose an experience that reflects the recipient's personality and interests, making it a personalized and thoughtful gift. By giving the gift of an experience, the recipient will have a tangible memory to cherish long after the celebration is over.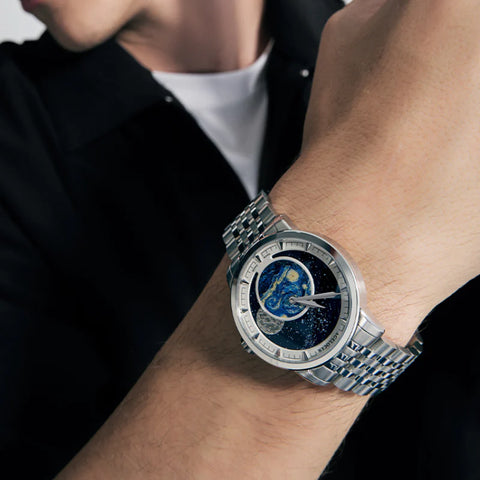 2) Personalized Gifts
If you're looking for a truly special gift to give for someone's 50th birthday in 2023, consider personalized gifts. These gifts add a personal touch that can make a big impact and show how much you care.
There are many types of personalized gifts to choose from, ranging from engraved jewelry to custom photo albums. Here are a few ideas:
- Customized artwork: Commission a local artist to create a painting or sculpture that represents something meaningful to the birthday person, such as a favorite place or hobby.
- Monogrammed items: Personalized bags, wallets, and other items with the person's initials can be practical and stylish.
- Engraved keepsakes: A customized plaque, trophy, or other engraved item can serve as a special memento of the person's accomplishments.
- Personalized photo gifts: Create a photo book or canvas print featuring pictures of the person's family, friends, or favorite memories.
- Embroidered items: Personalized clothing, blankets, or towels with embroidered names or messages can be both practical and sentimental.
No matter which personalized gift you choose, be sure to take the person's interests and personality into account. A gift that's truly tailored to them will be much more appreciated than a generic one-size-fits-all present.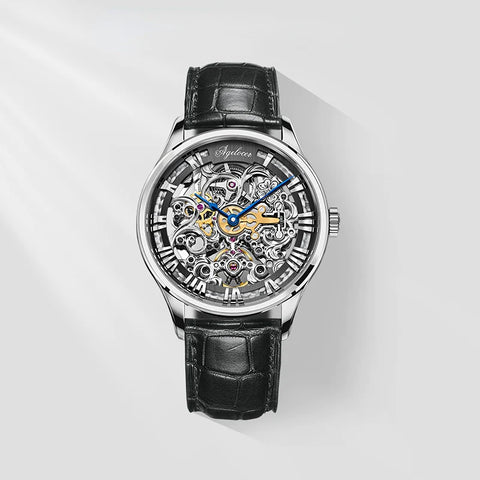 3) Wellness and Relaxation Gifts
As we grow older, we all begin to realize the importance of taking care of our bodies and minds. For someone turning 50, what better gift than a wellness and relaxation gift? There are plenty of options to choose from that can help promote health, relaxation, and well-being.
Some gift ideas in this category include a spa day or a massage session, a yoga retreat or classes, an aromatherapy diffuser, or a meditation app subscription. Other ideas might include a cozy bathrobe, a weighted blanket, or a set of soothing teas.
One particularly unique gift idea could be a set of healing crystals or a sound bath meditation set. These types of gifts promote balance and healing and can be incredibly powerful tools for those interested in holistic wellness practices.
Regardless of which gift you choose, the key is to encourage your loved one to take time for themselves and prioritize self-care. After all, what could be more valuable than the gift of health and well-being?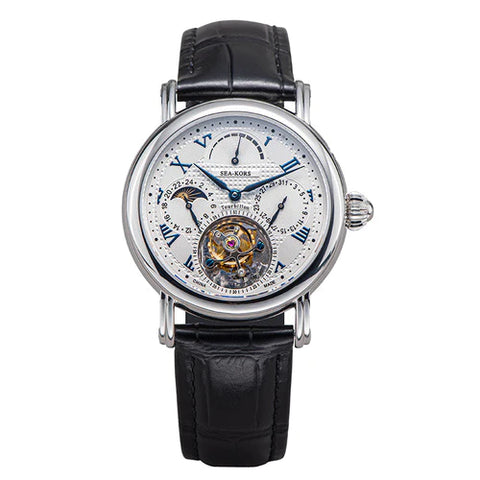 4) Tech Gadgets
For the tech-savvy person in your life turning 50, a high-tech gadget could make a great birthday gift. Whether they're already familiar with the latest tech trends or they're still learning how to navigate new devices, there are plenty of options to choose from. Consider gifting them a new smartphone with all the latest features or a state-of-the-art smartwatch that can track their fitness and keep them connected on-the-go. If they're into gaming, a VR headset or a new console could be the perfect choice.
Another tech gadget that could be a unique and memorable gift is a drone. Drones have become increasingly popular in recent years, and they're great for capturing stunning aerial photos and videos. For a more practical option, a smart home device like a voice-activated assistant or a smart thermostat could make their life easier and more convenient. Whatever you choose, make sure to consider their interests and needs when selecting a tech gadget gift.
When shopping for tech gadgets, make sure to do your research and read reviews to ensure you're getting a quality product. And if you're not familiar with the latest tech trends, don't be afraid to ask for help from a tech-savvy friend or salesperson. With the right gift, you can help the birthday person embrace the future and stay connected in today's ever-evolving digital world.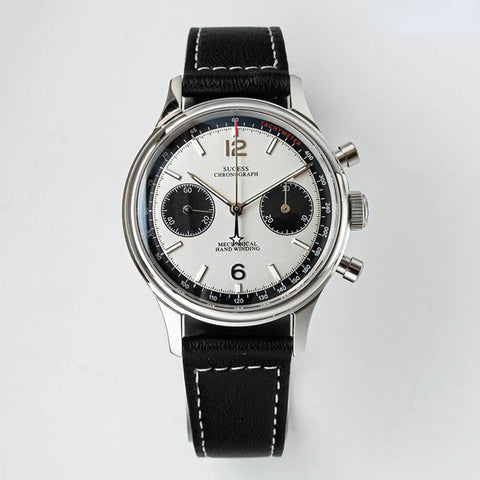 5) Outdoor Adventures
If your loved one is an outdoorsy person, then gifting them an experience or adventure in the great outdoors is a fantastic idea. Some of the top 50th birthday gift ideas in 2023 for outdoor enthusiasts include:
Camping Gear: Gift your loved one with some quality camping gear, such as a tent, sleeping bag, or a camping stove.
Rock Climbing: Plan a rock climbing trip to a nearby mountain or rock formation with an experienced guide. It's sure to be a thrilling adventure.
Whitewater Rafting: If your loved one is a thrill-seeker, consider taking them on a whitewater rafting trip down a local river. It's sure to be a memorable experience.
Zip-lining: A zip-lining adventure through a forest or across a canyon is an exhilarating experience that your loved one will cherish.
Hiking Adventure: Plan a hike to a scenic spot, such as a mountain peak, waterfall, or beach. Make sure to pack a picnic lunch for a special touch.
Outdoor adventures are an excellent way to make lasting memories with loved ones. Plus, they offer the opportunity to disconnect from technology and enjoy the natural beauty of the world around us.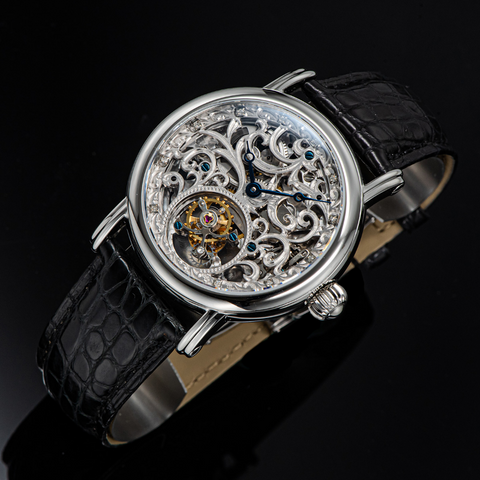 6) Subscription Services
Subscription services have become increasingly popular over the years, and they make excellent gifts for anyone, including those who are celebrating their 50th birthday in 2023. A subscription gift offers a continuous flow of products, services, or experiences, making it an unforgettable gift that lasts long after the special day has ended.
There are numerous subscription services available that cater to different interests and hobbies. If your loved one is a foodie, consider gifting a monthly food subscription that delivers fresh, local produce, or artisanal cheese and wine. If they are book lovers, opt for a book subscription service that delivers a carefully curated selection of novels each month.
For the fitness enthusiasts, a subscription to a monthly fitness box could be the perfect fit, featuring supplements, healthy snacks, and workout gear. For beauty lovers, monthly beauty boxes with makeup and skincare samples could be a hit.
A subscription gift not only makes for an excellent surprise but also provides an opportunity to explore new things each month. Plus, with many subscription services offering customizable options, you can tailor the subscription to match the interests and hobbies of the recipient.
Overall, subscription gifts offer a unique and personalized experience that can keep giving long after the 50th birthday has passed.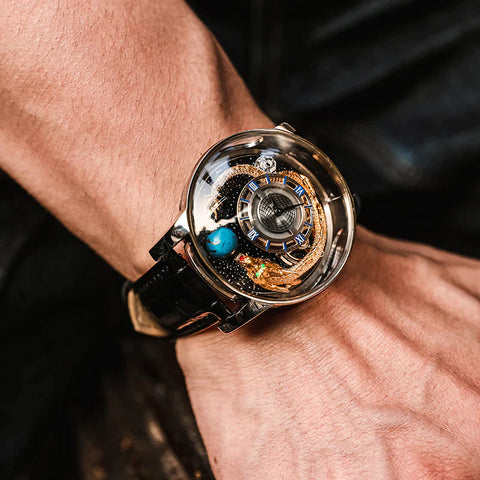 7) Luxury Items
Luxury gifts are the perfect way to pamper and spoil someone on their 50th birthday. From designer handbags to luxurious jewelry, there are plenty of indulgent options to choose from. If you're looking to go all out, here are a few luxury gift ideas that are sure to impress.
A designer handbag from a top brand like Chanel, Gucci or Louis Vuitton is always a popular choice. If you're not sure what style or color to choose, consider getting a gift certificate to the store so your loved one can pick out the perfect bag for themselves.
High-end watches are also a great option for a 50th birthday gift. Brands like Rolex, Omega and Breitling offer stunning timepieces that are both stylish and functional. Plus, a high-quality watch is something that can be cherished and passed down for generations.
Another luxury gift option is fine jewelry. Whether it's a diamond necklace or a pair of earrings, jewelry is always a special and meaningful gift. Consider opting for a piece that has sentimental value, such as a birthstone or a family heirloom.
No matter which luxury gift you choose, be sure to make it personal and meaningful. A thoughtful and lavish gift is sure to make your loved one feel special and appreciated on their 50th birthday.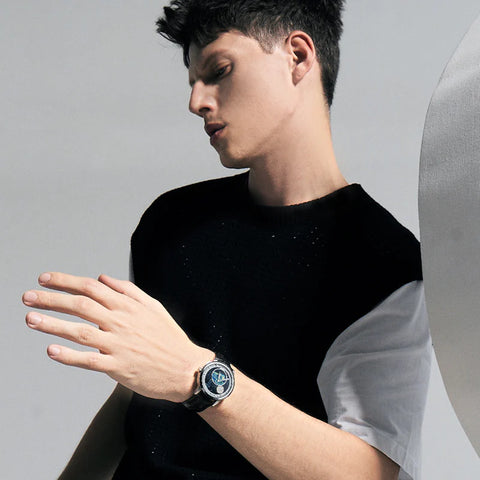 8) Hobbies and Interests
If the person you're buying a gift for is someone who is passionate about their hobbies or interests, then getting them something related to their hobby can make for a fantastic gift idea. Think about what they enjoy doing in their spare time and see if you can find a unique item or experience that they would appreciate.
For example, if they're into cooking, you could get them a cooking class with a renowned chef or a subscription to a cooking magazine. If they love golfing, you could surprise them with a set of custom golf clubs or tickets to a professional golf tournament. If they're into photography, you could get them a high-end camera or enroll them in a photography course.
The key is to think outside of the box and find something that they wouldn't necessarily buy for themselves. Whether it's a rare vinyl record for the music lover or a vintage book for the bookworm, the possibilities are endless. By getting them something that speaks to their passions, you're not only giving them a gift, but you're showing that you truly understand and support their interests.
9) Travel and Vacations
For those who love to travel, a 50th birthday is the perfect excuse to indulge in a luxurious vacation or experience a new adventure. Here are a few travel and vacation ideas to make this milestone celebration even more memorable:
All-Inclusive Resort: Treat your loved one to a luxurious all-inclusive resort stay in a beautiful location, such as the Caribbean or Hawaii. They'll be able to relax and enjoy the amenities while creating lasting memories.
Adventure Travel: For the thrill-seeker, consider booking an adventure vacation, such as hiking the Grand Canyon, bungee jumping in New Zealand, or whitewater rafting in Colorado.
Cultural Experience: Give the gift of a cultural experience by booking a trip to a city or country known for its rich history and heritage, such as Italy, Greece, or Japan. A guided tour or cooking class can add an extra level of excitement.
Road Trip: Hit the open road and explore the beauty of the United States on a road trip. Plan a route that includes iconic landmarks and scenic views, and create lasting memories along the way.
No matter what type of travel or vacation you choose, make sure to plan ahead and take all necessary precautions to ensure a safe and enjoyable trip.
10) Thoughtful Keepsakes.
For those looking to give a sentimental gift that will be treasured for years to come, consider a thoughtful keepsake. Here are some ideas:
Photo Collage: Gather pictures of the birthday celebrant throughout their life and create a personalized photo collage. This can be done digitally or by printing and framing the photos.
Memory Book: Create a memory book filled with notes and memories from loved ones. Include photos, stories, and personal anecdotes that celebrate the person's life.
Engraved Jewelry: Give a piece of jewelry that has been engraved with a meaningful message or date. This could be a necklace, bracelet, or ring.
Personalized Art: Commission a piece of art that is customized for the recipient. This could be a painting, drawing, or sculpture that reflects their personality and interests.
Family Tree: Create a family tree that includes multiple generations. This can be done digitally or as a physical chart.
Whatever thoughtful keepsake you choose, make sure it reflects the recipient's personality and will bring them joy for years to come.
---