Gifting 101: Top Picks For 40th Birthday Gifts For Men IN 2023
Are you looking for the perfect 40th birthday gifts for men? Whether you're shopping for your husband, father, brother, or friend, you want to find something special that will make their 40th birthday memorable. This blog post will provide you with some great gift ideas, so you can be sure to find the perfect present for the man in your life. From classic tech gadgets to unique experiences, we've rounded up the best 40th birthday gifts for men that will be sure to bring a smile to their face. Keep reading to learn more about the top picks for 40th birthday gifts for men in 2023!
Understanding the Significance of Turning 40
Turning 40 is a milestone birthday that holds significant meaning for many men. It marks a transition from the carefree days of youth to a time of greater responsibility and self-reflection. This birthday often prompts individuals to take stock of their achievements, set new goals, and embrace the wisdom that comes with age.
For many men, turning 40 represents a newfound sense of confidence and self-assurance. It's a time when they have established themselves in their careers and have a better understanding of who they are as individuals. It's a chance to celebrate all they have accomplished and to look forward to what lies ahead.
Turning 40 also brings a greater awareness of one's mortality. It's a reminder that life is precious and should be lived to the fullest. Men at this age often prioritize their health, relationships, and personal growth. They may embark on new hobbies, seek out new experiences, and reevaluate their priorities.
Tech Gadgets That Men Will Love
When it comes to 40th birthday gifts for men, tech gadgets are always a hit. Men of this age often have a love for technology and appreciate the latest gadgets that can make their lives easier and more enjoyable. From smartphones to smartwatches, there are endless options to choose from. Here are a few tech gadgets that are sure to put a smile on his face.
First on the list is a high-quality noise-canceling headphones. Whether he's a frequent traveler or simply enjoys listening to music in peace, these headphones will provide him with an immersive audio experience. They'll drown out any unwanted background noise and allow him to fully enjoy his favorite music or podcasts.
Another great tech gift idea is a smart home device. From voice assistants like Amazon Echo or Google Home to smart thermostats and security cameras, these devices can make his home smarter and more convenient. He can control the lights, temperature, and security of his home with just his voice or a tap on his smartphone.
If he's a fitness enthusiast, consider getting him a fitness tracker or a smartwatch. These devices can track his steps, heart rate, sleep patterns, and more. They'll help him stay motivated and achieve his fitness goals.
For the gamer in your life, a new gaming console or the latest video game can make for a great gift. Whether he prefers action-packed adventures or immersive role-playing games, there are plenty of options to choose from.
Practical Gifts for Men in their 40s
When it comes to choosing practical gifts for men in their 40s, it's important to consider their daily needs and lifestyle. Practical gifts are not only thoughtful, but they also show that you understand and appreciate their day-to-day routines. Here are some great ideas for practical gifts that will make their life easier and more convenient.
First on the list is a stylish and functional work bag. Whether he's commuting to the office or traveling for business, a durable and well-designed work bag is a must-have. Look for one that has plenty of compartments and can hold his laptop, documents, and other essentials.
Another practical gift idea is a high-quality coffee maker. For the coffee lover in your life, a top-notch coffee maker can provide them with the perfect cup of joe every morning. Look for one that has programmable features and a built-in grinder for freshly ground beans.
If he enjoys cooking or grilling, consider getting him a set of professional-grade knives or a high-quality grill. These practical gifts will not only upgrade his culinary skills but also bring joy to his everyday cooking experiences.
For the man who travels frequently, a durable and spacious suitcase or a travel organizer can be a great practical gift. Look for one that is lightweight, has plenty of compartments, and is easy to maneuver.
If he's into fitness, a gym bag with separate compartments for shoes and wet clothes can be a game-changer. Look for one that is spacious enough to hold all his workout gear and has additional pockets for water bottles and snacks.
Lastly, consider a practical gift that will help him stay organized. Whether it's a stylish leather wallet, a smartwatch with calendar and reminder features, or a portable charger for his devices, these gifts will ensure that he stays on top of his game.
Experience Gifts that Will Create Lasting Memories
When it comes to celebrating a 40th birthday, experience gifts can create lasting memories that the man in your life will cherish for years to come. Rather than giving a physical item, these gifts offer an opportunity for adventure, relaxation, or exploration. They allow him to create new experiences and indulge in his passions. Here are a few ideas for experience gifts that are sure to make his 40th birthday unforgettable.
For the thrill-seeker, consider booking a skydiving or bungee jumping experience. These adrenaline-pumping activities will give him a rush like no other and create a memory that he will never forget. If he prefers something a little more laid-back, a hot air balloon ride or a scenic helicopter tour can provide breathtaking views and a sense of awe.
If he has always dreamed of driving a fast and luxurious car, consider arranging a track day experience or a supercar driving experience. He'll have the chance to get behind the wheel of his dream car and feel the power and exhilaration as he takes it for a spin.
For the nature lover, a camping or hiking trip to a national park can be the perfect way to connect with the great outdoors. You can plan a weekend getaway filled with hiking trails, stunning views, and starry nights around a campfire. Alternatively, you can surprise him with a fishing charter or a wildlife safari to see his favorite animals up close.
If he's a foodie, consider booking a culinary experience, such as a cooking class or a gourmet food tour. He'll have the opportunity to learn new recipes, sample delicious dishes, and maybe even discover a new passion for cooking.
Personalized Gifts that Show You Care
Personalized gifts are a wonderful way to show the man in your life just how much you care. These gifts go beyond the generic and show that you have put thought and effort into choosing something special for him. Personalized gifts are not only meaningful but also create a lasting memory that he will cherish for years to come.
One idea for a personalized gift is a custom engraved watch. You can have his initials or a special message engraved on the back of the watch, making it a truly unique and personal gift. Every time he checks the time, he'll be reminded of the love and thoughtfulness behind the gift.
Another great idea is a personalized photo album or a framed picture collage. Collect all your favorite memories together and create a beautiful album or collage that he can display in his home or office. This gift will not only remind him of the special moments you've shared but also serve as a visual reminder of your love and appreciation.
If he's a book lover, consider getting him a personalized leather-bound journal or a set of his favorite books with personalized bookplates. This gift shows that you support his interests and want to encourage his passion for reading and writing.
For the whiskey or wine enthusiast, a personalized decanter or set of wine glasses can make a sophisticated and thoughtful gift. You can have his initials or a special message engraved on the glassware, adding a touch of elegance to his drinking experience.
Lastly, consider a personalized piece of jewelry. Whether it's a bracelet, necklace, or cufflinks, having his initials or a significant date engraved on the jewelry will make it a truly special and meaningful gift. He'll be able to wear it with pride and always have a reminder of your love and thoughtfulness.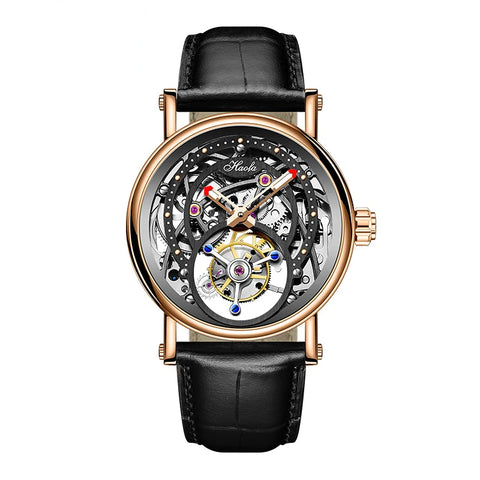 Unique and Fun Gifts to Surprise Him on his Birthday
Looking for unique and fun gifts to surprise the man in your life on his 40th birthday? We've got you covered! This section is all about thinking outside the box and finding gifts that will truly make him say, "Wow!" From quirky gadgets to unforgettable experiences, these gift ideas are sure to surprise and delight him on his special day.
For the man who loves to try new things, consider a subscription box tailored to his interests. Whether he's a foodie, a beer enthusiast, or a grooming guru, there's a subscription box out there that will cater to his passions. Every month, he'll receive a curated selection of goodies that will keep the surprises coming long after his birthday.
If he has a sense of humor, why not give him a gag gift that will make him laugh out loud? From funny T-shirts to quirky mugs, there are plenty of humorous gifts that will bring a smile to his face. You could also consider a novelty item, like a mini arcade game or a personalized bobblehead, that will add a touch of whimsy to his day.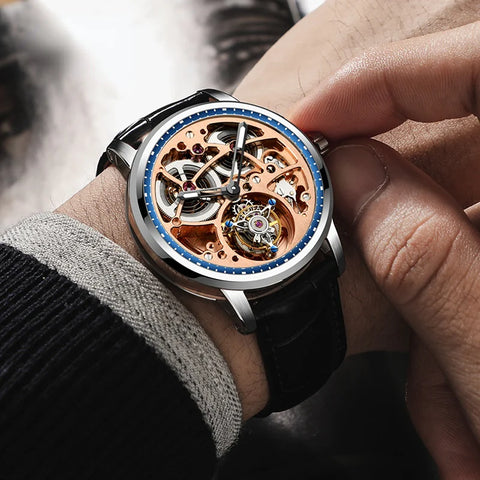 For the adventurous soul, an outdoor experience can be a thrilling surprise. Whether it's a ziplining adventure, a white-water rafting trip, or a hot air balloon ride, these experiences will create memories that will last a lifetime. Or, if he's a fan of adrenaline-pumping activities, consider booking a day at an indoor skydiving facility or a trampoline park. These unique experiences will give him a birthday to remember.
Another fun gift idea is a personalized treasure hunt. Create a series of clues and hide them around his favorite places, leading him on an adventure that ends with a special surprise. It could be tickets to a concert, a weekend getaway, or even a heartfelt message from his loved ones. This interactive and personalized gift will make his 40th birthday unforgettable.
Budget-Friendly Gift Ideas for Every Kind of Man
When it comes to finding the perfect 40th birthday gift for men, you don't have to break the bank. There are plenty of budget-friendly gift ideas that are thoughtful, practical, and sure to put a smile on his face. Whether he's a tech enthusiast, a sports lover, or a foodie, there's a gift out there that will suit his interests without stretching your wallet.
One idea is to give him a personalized keychain or wallet with his initials or a special message engraved on it. It's a small but meaningful gesture that he can carry with him wherever he goes. Another budget-friendly gift idea is to create a DIY gift basket tailored to his hobbies or interests. For example, if he's a coffee lover, fill a basket with his favorite coffee beans, a new mug, and some delicious treats to enjoy with his morning cup of joe.
If he enjoys cooking, consider giving him a recipe book or a set of gourmet spices that he can experiment with in the kitchen. Or, if he's a sports fan, look for inexpensive memorabilia or tickets to a local game.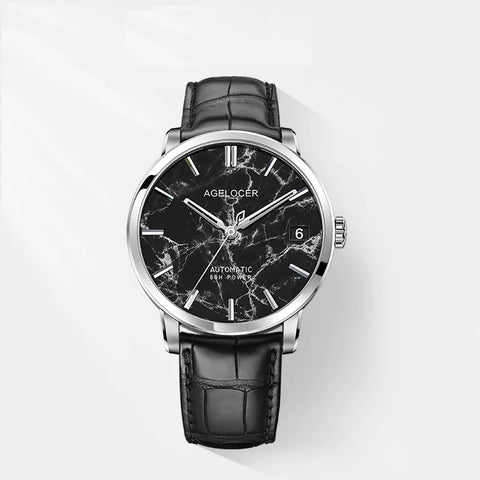 ---