Top 10 Unique 40th Birthday Gift Ideas For Him In 2023
Are you looking for the perfect 40th birthday gift ideas for him in 2023? Look no further! We have compiled the top 10 unique 40th birthday gift ideas for him to make this special occasion truly memorable. Whether you're looking for something sentimental or something practical, we have something to suit all styles and budgets. From personalized gifts to luxurious experiences, these ideas are sure to put a smile on his face and show him how much you care. Keep reading to discover the best 40th birthday gift ideas for him in 2023!
1) Experience Gifts
Looking to give the gift of unforgettable memories? Experience gifts are the perfect way to celebrate a milestone birthday like turning 40. These unique and exciting experiences will create lasting memories that he will cherish for years to come. From adrenaline-pumping adventures to relaxing and indulgent escapes, there's an experience out there that will suit his interests and personality.
One popular experience gift idea is a hot air balloon ride. Imagine soaring high above the world, taking in breathtaking views as the sun rises or sets. This romantic and thrilling experience is perfect for the adventurous spirit and will create memories that will last a lifetime.
For the thrill-seeker, consider gifting a skydiving experience. Jumping out of a plane at 10,000 feet is sure to get his heart racing and leave him with an adrenaline rush like no other. It's an experience he will never forget.
If he's a car enthusiast, a driving experience day at a race track might be just the gift for him. From driving a luxury sports car to taking laps in a high-speed race car, this experience will let him live out his dreams of being a race car driver for a day.
For those who prefer a more relaxed experience, a spa day or weekend getaway is the perfect gift. Treat him to a massage, facial, or other luxurious treatments to help him unwind and rejuvenate. Or book a cozy cabin in the mountains or a beachside retreat where he can escape the hustle and bustle of daily life and simply enjoy some peace and tranquility.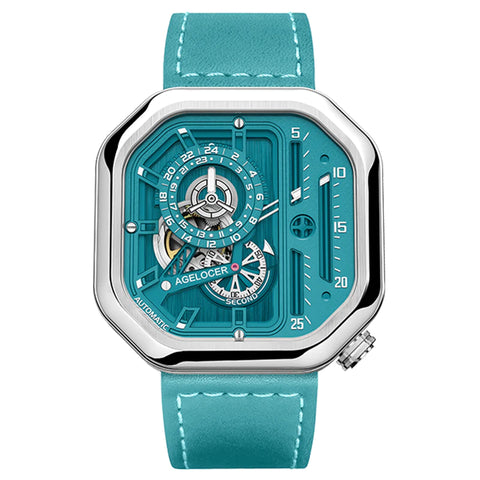 2) Personalized Gifts
Personalized gifts are a great way to show your loved one how much you care on their 40th birthday. By adding a personal touch, you can create a truly unique and meaningful gift that will be cherished for years to come. From custom-made items to sentimental keepsakes, personalized gifts allow you to celebrate their individuality and create a lasting memory.
One popular personalized gift idea is a custom-made piece of jewelry. Consider getting him a personalized necklace or bracelet with his initials or a special date engraved. This thoughtful gift will not only make him feel loved, but it will also serve as a reminder of this special milestone in his life.
Another option is a personalized photo album or picture frame. Fill it with pictures of your favorite memories together or special moments from his life. You can also add captions or heartfelt messages to make it even more personal. This gift will allow him to look back on the past and reflect on all the amazing moments shared.
If he enjoys cooking or grilling, a personalized cutting board or BBQ set could be the perfect gift. Have his name or a special message engraved on the board or tools to add a personal touch. This practical and thoughtful gift will remind him of you every time he uses it.
For the music lover, consider a personalized playlist or vinyl record. Compile a selection of his favorite songs or songs that hold special meaning and present them in a unique and personalized way. This gift will not only provide him with hours of enjoyment but also serve as a reminder of the thought and effort put into the gift.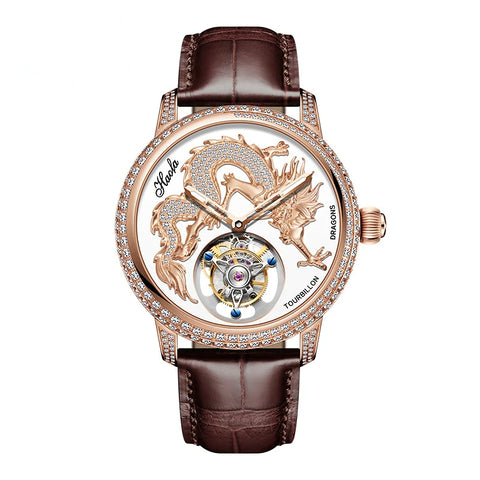 3) Technology Gifts
Looking for the perfect 40th birthday gift for the tech-savvy man in your life? Look no further than our selection of technology gifts that are sure to impress and make his special day even more memorable. Whether he's a gadget enthusiast, a gamer, or just someone who appreciates the latest tech innovations, we've got you covered with these unique and exciting gift ideas.
One great gift option is a smart home device, such as a voice-controlled speaker or a smart thermostat. These devices can help him streamline his daily routine, control his home's lighting and temperature with just his voice, and even play his favorite music or audiobooks. It's the perfect gift for the guy who loves to stay connected and enjoys the convenience of technology.
If he's into fitness and wellness, consider getting him a fitness tracker or smartwatch. These devices can track his steps, monitor his heart rate, and even provide personalized workout recommendations. They're a great way to help him stay motivated and achieve his fitness goals. Plus, many smartwatches also have additional features like GPS and music streaming, making them a versatile gift for any tech enthusiast.
For the gamer in your life, a new gaming console or a virtual reality headset can make for an epic gift. Whether he loves action-packed shooters or immersive role-playing games, these devices will allow him to dive into a whole new world of gaming. Pair it with some popular games or a gift card to an online gaming store, and you've got a winning combination.
If he's into photography, consider upgrading his camera with a high-quality DSLR or mirrorless camera. These cameras offer superior image quality and advanced features, allowing him to capture stunning photos and videos. Pair it with a tripod or a camera bag, and he'll have everything he needs to pursue his passion for photography.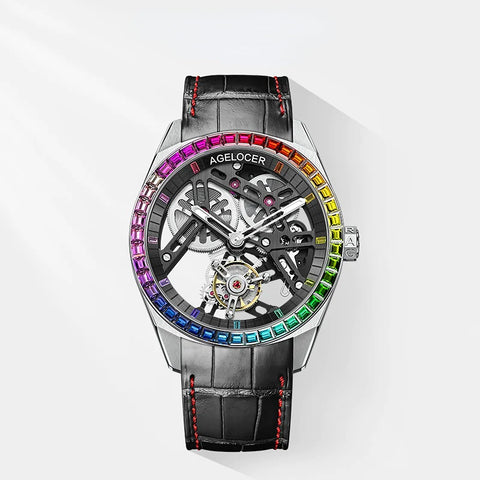 4) Outdoorsy Gifts
For the adventurous and outdoorsy man in your life, finding the perfect 40th birthday gift can be a thrilling experience in itself. Luckily, we've compiled a list of outdoorsy gifts that are sure to excite and inspire his love for nature and adventure. From camping gear to outdoor gadgets, these gift ideas will encourage him to explore the great outdoors and make his 40th birthday unforgettable.
One great gift idea for the outdoorsy man is a high-quality tent. Whether he enjoys solo camping trips or family adventures, a durable and spacious tent will provide him with shelter and comfort during his outdoor escapades. Look for tents with features like easy setup, weather resistance, and ample ventilation for the ultimate camping experience.
If he enjoys hiking or backpacking, consider gifting him a reliable and sturdy backpack. Look for backpacks that offer plenty of storage space, comfortable straps, and compartments for organizing his gear. A well-designed backpack can make a world of difference on long hikes and camping trips.
For the nature lover who enjoys wildlife observation, a pair of binoculars can be the perfect gift. High-quality binoculars will allow him to get up close and personal with nature, whether he's birdwatching, stargazing, or observing wildlife. Look for binoculars with good magnification, a wide field of view, and a durable design.
If he enjoys water activities like kayaking or paddleboarding, consider gifting him a sturdy and reliable watercraft. A kayak or paddleboard will allow him to explore rivers, lakes, and oceans with ease and discover hidden gems in the water. Look for watercraft that are lightweight, easy to transport, and stable for a smooth and enjoyable experience.
5) Alcohol-related Gifts
Looking to raise a glass and celebrate his 40th birthday in style? Consider alcohol-related gifts that are sure to please the man who enjoys a good drink. Whether he's a whiskey connoisseur, a wine enthusiast, or a craft beer lover, there are plenty of unique and thoughtful gift options to choose from.
One great gift idea is a personalized whiskey decanter set. Engrave his initials or a special message on the decanter and glasses to create a custom gift that will elevate his drinking experience. Pair it with his favorite bottle of whiskey or a set of whiskey stones for an extra special touch.
For the wine lover, consider a subscription to a wine club or a curated selection of high-quality wines. Each month, he'll receive a new shipment of carefully selected wines, allowing him to explore new flavors and expand his palate. Alternatively, you can create a personalized wine gift basket filled with his favorite bottles, wine accessories, and gourmet snacks.
If he enjoys craft beer, a beer tasting kit or a set of personalized beer glasses can be the perfect gift. Opt for a kit that includes a variety of beer styles, allowing him to experience different flavors and brewing techniques. Personalized beer glasses with his name or a funny beer-related quote will add a touch of uniqueness to his drinking experience.
6) Books and Movies Gifts
Are you looking for the perfect 40th birthday gift for the bookworm or movie lover in your life? Look no further! We've got you covered with some amazing gift ideas that are sure to make their special day even more enjoyable. From the latest bestsellers to classic films, these gifts will satisfy their literary and cinematic cravings.
For the avid reader, consider gifting a subscription to a book of the month club. Each month, they'll receive a carefully curated selection of new releases and bestsellers, allowing them to discover exciting authors and genres. This gift will keep them entertained all year long and introduce them to new literary gems.
If they prefer the comfort of their own home, a Kindle or e-reader can be a game-changer. With a vast library of books at their fingertips, they'll have endless reading options wherever they go. Add a personalized book sleeve or a reading light for a thoughtful touch.
For the movie lover, a collection of their favorite films on Blu-ray or DVD is a great gift idea. Whether they enjoy action-packed blockbusters, indie films, or classic cinema, a curated selection of movies will provide hours of entertainment. You can also consider a subscription to a streaming service, allowing them to access a wide variety of films and TV shows.
If they enjoy the behind-the-scenes aspect of movies, a coffee table book about their favorite film or director can be a fascinating gift. These books offer a deep dive into the making of iconic films and provide exclusive insights from filmmakers. Pair it with a DVD or Blu-ray of the film for a complete movie experience.
7) Fashionable Gifts
Looking for a fashionable and stylish gift to make his 40th birthday extra special? Look no further than our selection of fashionable gifts that are sure to impress the man with impeccable style. Whether he's a fashion enthusiast or simply enjoys dressing well, these gift ideas will elevate his wardrobe and make him feel like a million bucks.
One great gift idea is a designer watch. A sleek and sophisticated timepiece will not only add a touch of elegance to his outfits but also serve as a functional accessory. Look for renowned brands like Rolex, Tag Heuer, or Omega for a gift that exudes luxury and craftsmanship.
If he loves to accessorize, consider a designer wallet or a stylish leather belt. These timeless pieces will not only enhance his outfits but also last for years to come. Opt for high-quality materials like genuine leather for a gift that exudes quality and sophistication.
For the man who loves to stay on top of fashion trends, a subscription to a fashion box or a personal stylist service can be a game-changer. Each month, he'll receive a curated selection of clothing and accessories that are tailored to his personal style and preferences. This gift will ensure that he's always dressed in the latest and greatest fashion.
If he enjoys footwear, a pair of designer sneakers or dress shoes can be the perfect gift. Look for brands like Nike, Adidas, or Gucci for stylish and comfortable options that he'll love to wear.
 Do you like this article? Please consider sharing on Facebook and Twitter.
---